It seems that many services are utilizing the internet for convenience these days. With the ability to reach all over the world in the matter of seconds the internet has become popular for services helping everything from your closet to your kitchen, and as of recently your family's health. Online pediatric care is becoming more and more popular but if you are anything like me,  you are wondering if it's a good fit for your family. I am going to share an experience I had with Blueberry Pediatrics, a Pediatric Telemedicine company, to help shed some light on the what this service actually provides and hopefully help you decide if it's a good fit for your family.
Last week my daughter complained about some ear pain in the middle of the night. Typically that would have meant a long night in the emergency room or urgent care and a couple hundred dollars out-of-pocket.
I know this because I just did it a month back when all three of my girls had a pretty bad virus. My co-pay for a sick visit is $40 and if I have to go to urgent care? well that looks more like $200.
It's the worst feeling in the world when you are hesitant to get your child the care they need because it's too expensive.
With my daughter this time my experience was a little different. I had already signed up for an amazing and affordable new service with Blueberry Pediatrics about two weeks prior to her ear pain incident. This time I wasn't worrying about hour-long waits in germ infested waiting rooms and ridiculous costs. My experience was completely different with Blueberry Pediatrics than it was a month prior when my family was sick. Pediatric Telemedicine empowered me to make the best decision for my daughter by giving me the tools right at my fingertips. Plus a pediatrician on-demand from the comfort of my home!
Is Pediatric Telemedicine right for you?
With Pediatric Telemedicine you don't have to wait hours to been seen or even leave your home for that matter. You can speak to a pediatrician from your computer or phone. One of the reasons a service like this is priceless for me is because I don't have to be constantly second guessing myself. What if my daughter really wasn't sick and I spent all that time and money anyway? What if she was really sick and I didn't take her in because of the time and money?
Since I had my Blueberry Pediatrics account already set up I didn't have to worry about blowing it out of proportion or making light of a serious situation. I simply logged on and asked the doctor. Depending on the severity, you can receive a call or start a chat.
Even though I believe Telemedicine is so beneficial, not all companies are created equal. This service can provide so much piece of mind but if it's not done correctly it can waste time and money as well. I know this because I have had the benefit of working with two different pediatric telemedicine companies. My first was through my insurance and they were never capable of making an informed choice for my family and always deferred us to the doctor. This was extremely expensive because each call cost us $40 only to refer us to urgent care which then cost us $200. It wasn't the fault of the doctors with the first company, they just didn't have enough information to make the proper recommendation.
Here is where Blueberry Pediatrics comes in. One of the things I adore about this company is the tools they provide you to make sure you can provide the most accurate information to the doctors during your call. You receive a tool kit almost immediately after you join and here is what you can expect in that kit.
What is included in the testing kit?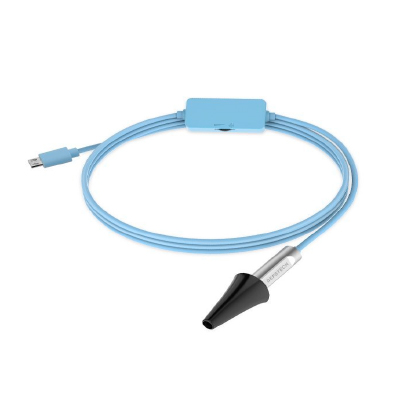 The smart otoscope is a flexible, tiny camera that makes it easy to take photos and videos inside your child's ears, nose, or throat. Your pediatric team uses these to diagnose and treat ear infections and other issues.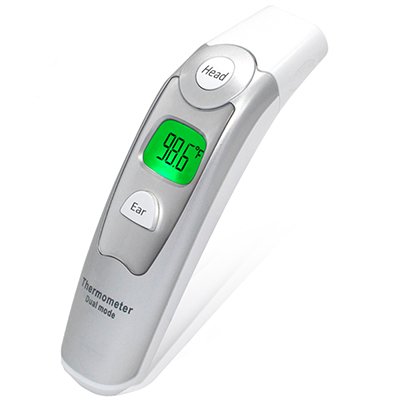 The #1 thermometer trusted by doctors and pediatricians, this dual-mode thermometer makes it very easy to get an accurate temperature for children of all ages.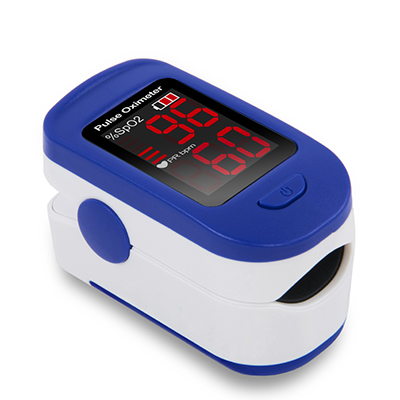 Just put the pulse oximeter on your child's finger and it will accurately measure heart rate and oxygen levels, giving you and your pediatrician valuable information about your child's health.
These tools help your doctor determine exactly what is wrong and sometimes allows them to send you a prescription to avoid urgent care or sick visits all together.
During my daughters ear pain incident I started a sick visit on the platform and after a few questions about the severity of her pain I was told that I would receive a call within 60 minutes. Here are some photos of my account and how I went through the check in process.
I also uploaded the video recording I made from the Otoscope they sent me. I plugged it into my computer and opened up Photo Booth (I have a Mac) and hit record. That was the file I used to share with the Pediatrician for her to determine if her pain was serious or not. She was able to see right in my daughter ear.
I was shocked to get a call from the pediatrician less than 10 minutes after I submitted my sick visit.
Come to find out, after reviewing the video and talking about her symptoms, my daughter didn't have an ear infection (thank goodness) and that this pain might be associated with how much they have been swimming this summer.
Talk about a relief.
I can not put into words how I felt in that moment. Not only that my daughter wasn't sick but that the pediatrician could say it with certainty from the information I provided her. Talk about feeling empowered. That is what
pediatric telemedicine
can do for you.
I feel so lucky to have partnered with
Blueberry Pediatrics
to offer my readers a discounted introductory price.
If you use the link below you can get Pediatric Telemedicine care for all of your children for $20/month. No matter how many kids you have or how many times you call your price stays the same!
This is a limited time offer so please don't put this off. I can not tell you how important it was to me to have the service already set up when my daughter woke in the middle of the night.
Have even more questions about what happened? I included my Instagram Live video below so you can hear first hand how this experience impacted me (plus more details on how I used the otoscope)
Read more about the health choices I make for my family
HERE